Datarhyme will be working as part of the 'Love Sax and all that Jazz' theatrical production stage management team at Broadway Theatre on Feb 13th. Datarhyme will also be attending the after party event Fuchsia.
See blog post and http://www.focusarts.co.uk for details on the theatrical production.
Meet and relax with some of the cast and crew of "Love Sax and all that Jazz"at their after party, in the comfort of South London's newest state of the art Turkish restaurant, Mekan (11-13 Bromley Road, Catford London SE6 2TS).
For tickets and info call Owen on 07972362001 or visit http://www.avantgardebanquet.co.uk (ticket prices are on the flyer attached)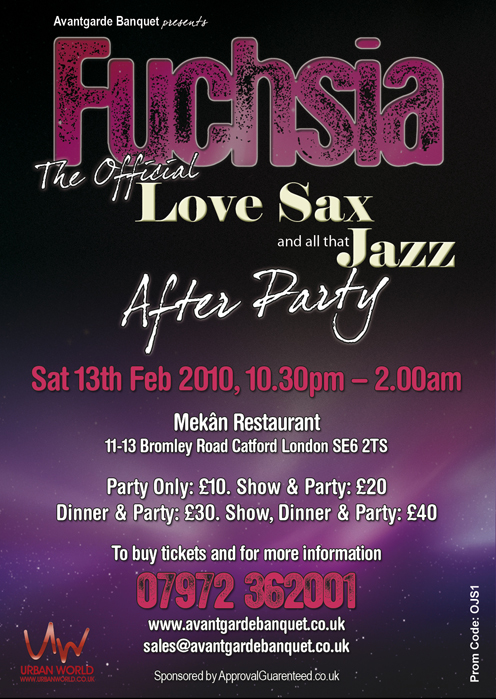 Datarhyme News
Events
Focusarts
Stage Management