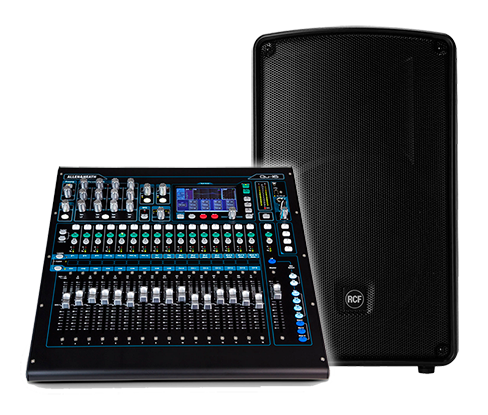 We provide high quality PA system hire at realistic prices, using components from industry leading brands.
Datarhyme offers an inclusive service with packaged and custom PA systems that we deliver, set-up and perform a basic sound check, then take down and collect at the end of the event. As an extra service we offer sound technicians and engineers to run the sound throughout events.
This inclusive service provides convenience and peace of mind for clients allowing them focus on other elements of their event knowing that have sorted out the sound requirements.
PA Hire Packages
Our systems are categorised into packages to match the requirements of particular events. Packages are available for simple speeches, conferences, DJ & house parties, wedding, live band concerts and more…

Concert Systems
Our professional series systems offer concert level sound quality for larger and intricate events. These PA systems are individually configured utilising state of the art line array and digital mixing technology.